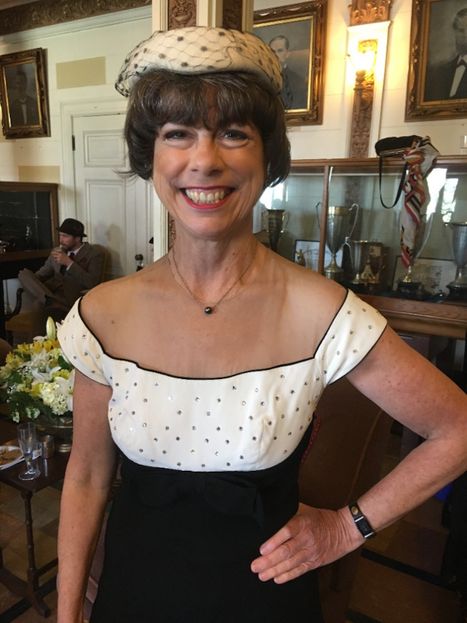 Karen Buchanan
Lysandra
Karen Buchanan is grateful to be cast in another Foodbank Players production with such a talented group of fellow actors. Playing the role of Ursula in last year's Foodbank Players production of Much Ado About Nothing was her first ever community theater acting experience, soon followed by a role as part of the ensemble in Vicki Siegel's medieval musical comedy What Women Want, for Point Richmond's Masquers Playhouse.
Although she is relatively new to theater acting, Karen started performing Standup Comedy in her early 20s in San Francisco Comedy Clubs, including the legendary Holy City Zoo, the Other Café and the Last Day Saloon, where she once got bumped off an open mic lineup by Robin Williams. Since she was one of those "Don't Quit Your Day Job" Comedians, Karen quit the Comedy Scene to become a respectable suburban wife, Church Lady and Mill Valley Soccer Mom. She raised the kid, divorced the Wasband, reinvented her life and now produces a weekly Monday Comedy Show at Kaleidoscope Coffee in Point Richmond.
When she's not on stage, Karen is an indefatigable Richmond Community board member and volunteer for several local organizations. She is a local Historian who leads popular History Hikes around the Bay Area and presents entertaining history slideshows for variety of community organizations. That Day Job she didn't quit turned into a 27-year public agency career at the Golden Gate Bridge District, where she is currently a Risk Manager and Workers' Comp Administrator.